!—- Web site by Deborah Winiarski -->
NEWS AND MEDIA
January 2018
Artistic Vanguard: The 1960's at The Art Students League; Phyllis Harriman Mason Gallery, The Art Students League of New York, NYC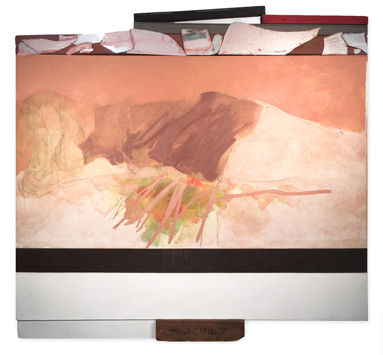 Cameo, 1969
canvas, glass, wood, oil
46 x 48 inches
2017 – 2018
Celebrating 30 Years: Group Show, Drawings and Photographs; June Kelly Gallery, NYC
Exhibition review in Art Daily, December 23, 2017. Reproduction.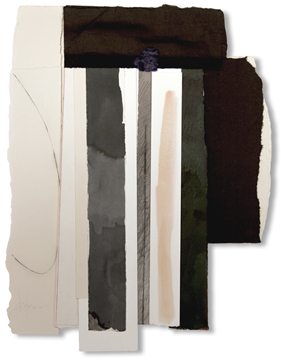 Torso, 2009
paper, pencil, gouache, acrylic
24 x 18 inches
May 2017
Gold Hermes International Creative Award – Bruce Dorfman: Past Present catalogue.
PDF version of catalogue available here.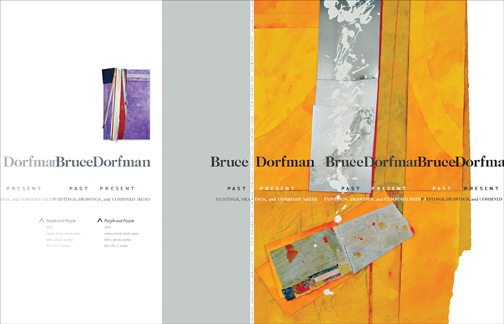 March 2017
Bruce Dorfman Retrospective Exhibition 2016 - A Short Film Visit


January 2017
Recipient of 2017-2018 Pollock Krasner Foundation individual grant.
September - December 2016
Past / Present: The Years 1988 - 2016
Retrospective exhibition at Monmouth University, Monmouth, New Jersey
September 6 - December 18, 2016

July 2016
Art, Work, and the Workaday
'Hyperallergic' review of the Ways and Means exhibition written by Thomas Micchelli.
July 2016
The Critic's Notebook
'The New Criterion' review of Ways and Means exhibition.
July - October, 2016
Ways and Means: A New Look at Process and Materials in Art
1285 Avenue of the Americas Art Gallery, New York City.
Group exhibition curated by Jason Andrew. Exhibition catalog.
September 2015
September 2015
12 Must-See Lower East Side and SoHo Gallery Shows
Art Dealers Association of America (ADAA)
September 2015
Bruce Dorfman, Artist & Mentor
Maureen Mullarkey in Studio Matters – Review of solo exhibition at June Kelly Gallery, New York City
September 2015
Bruce Dorfman Solo Exhibition 2015
Video walk-through of solo exhibition at June Kelly Gallery, New York City


April 2015
Bruce Dorfman Recalls Yasuo Kuniyoshi
Smithsonian American Art Museum interview on the occasion of the exhibition The Artistic Journey of Yasuo Kuniyoshi.